Sketches in the Ruins of My Mind
TRANCE FORMATION
Dateline: 25 October 2005

Author: Johnny <johnny@dvc.org.uk>

Lyrics by me written for Rabbit who wasn't impressed so I resort, as ever, to attempting to inflict my art on the populace via website. Conspiracy, spies, space-aliens, sex-slaves, rock n roll…what's not to like?
---
TRANCE FORMATION
by Johnny, 2005-10-25
MKULTRA your mind under the god
Gettin microwave broadcast blues
The message from J-Rod
All gotta pay your dues
CHORUS
Watchin the TRANCE FORMATION
Keeping my badge and gun to hand
But a guy's gotta get some recreation
Gotta have me some sweet, sweet Candy
It's part of the cosmic plan
Can't deny your life is ours
Nobody sees the hand of man
The Bohemian Grove is not yours
CHORUS
Why question your empty life
Can't resist the machine
A worker drone in the hive
We'll tell you what's obscene
CHORUS
Four Horsemen for every hour
Passengers don't rock the boat
Your dreams will always turn sour
Eternity is not what you wrote
CHORUS
Crib Notes: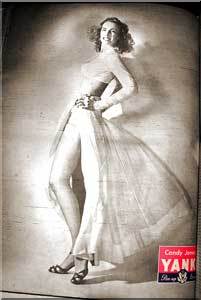 Written from the POV of someone who believes he is a player in The Conspiracy, someone like a CIA or FBI agent or other such alphabet agency drone wherever;
Project MKULTRA was a CIA mind-control project that ran throughout the 50s and 60s, was fessed up to in the 70s and supposedly has stopped now. Much weird shit is documented, let alone what's still secret (see, for instance, MKULTRA: CIA Mind Control, at Parascope, and YouTube vids below);
interpretations for "the god" including, but not limited to, God/religion, consumer culture, TV/Film, money, advertising, politics, etc.;
"Gettin the microwave broadcast blues" may allude to possible/imagined effects of microwaving your head with a mobile phone on regular basis, watching too much TV, psychotronic (mind) control, or all of the above and more;
J-Rod, a captured EBE (Extra-terrestrial Biological Entity) held at Dreamland (a.k.a. Area 51) in the 1950/60s, or a codeword for Jews in Nazi occult propaganda - depending on who, or what, you believe. Whatever, you're under control and "the message" is you're a sinner and you've got to pay;
Bohemian Grove is the place (or is that a place) in America where all the high hiedyuns of the Western world gather for weird pagan/occult ceremonies;
reference to "the machine" covers such things as the mechanical false consciousness peddled by the MSM, the global surveillance network being stitched together as we sit idly by watching TV, the Military-Industrial Complex warned about by Eisenhower, etc.;
the last verse reveals that you'll be controlled by images of terror and not allowed to have ownership of your own life, never be able to put your life into context, i.e. the fact of your own personal mortality and your need for satisfaction of your desires vs what "they," "society," other people, etc., want you todo (second line is a reference to events on 9/11 amongst other things);
see the book "TRANCE FORMATION of AMERICA The True Life Story of a ClA Mind Control Slave" which details secret mind control programmes and the CIA, corrupt politicians, sex-slaves, etc.;
Candy Jones, Playboy model and mind-controlled sex-slave of elite cabal of politicians, see book "The CIA's Control of Candy Jones."
Startling Declassified CIA documents on Mind Control, Manchurian Candidates, Assassins, Spies
http://www.youtube.com/watch?v=D5vGF3fHSZs
CIA Mind Control Operation MK-ULTRA
http://www.youtube.com/watch?v=i46RI2twVao
---
Last revised: 2009/11/29 00:25:40